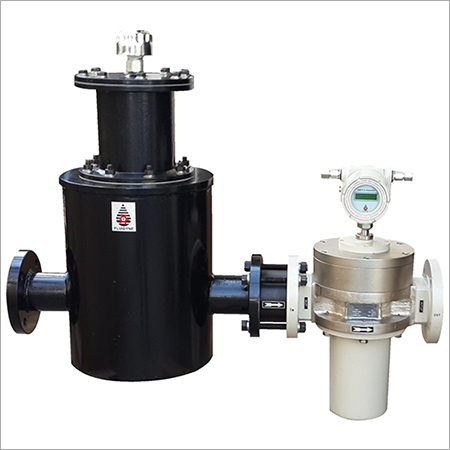 Tanker Unloading System
Product Code : 00
Product Description
Specially designed for accurate measuring of liquid fuels and solvents during unloading from tankers, this Tanker Unloading System offers an excellent protection against pilferage and leakage of diesel. The system is manufactured under the guidance of deft engineers who make use of quality approved components and sophisticated techniques at our state-of-art production unit. known for its accuracy, performance and precise reading, this Tank Unloading System is available for our clients at affordable prices.
Tanker Unloading System Features:
High accuracy positive displacement flow meter
High capacity air separator
Control valve for ensuring 100% air elimination
Construction ensures system is full of liquid at all times
High capacity float actuated air release mechanism
LCD Dot matrix back light display for easy readability
Weather proof and flame proof electrical fittings
RS 485 Serial - output for PLC option
Accurate measurement of unloaded Diesel, Petrol, Kerosene, Solvents, Chemicals.
Unloads 12KL Tanker in less than one hour under gravity flow conditions.
Complete solution with Air Separator, Back Pressure Valve and Vacuum breaker.
Suits gravity unloading to underground and pump unloading to above ground Tanks.
Accuracy of measurement +/- 0.25% of reading.
RS485 MODBUS RTU Serial output for interfacing with BMS.
Tank Unloading System Applications

Unloading diesel into bulk underground and Above Ground tanks.
Unloading Solvents / Chemicals into bulk storage Tanks.
Unloading fuels like Petrol, Kerosene, Fo to bulk storage Tanks.
Technical Specifications

Flow Capacity

400 LPH max.

Accuracy

Better than 0.5% of reading

Flow Meter Type

Positive Displacement Rotary Piston

Air Separator

Float actuated mechanism 1/2" air release port.

Control Valve

Diaphragm operated electrically actuated

Level Switch

Float level switch for air separator level sensor.

Display

8 2 LCD dot matrix display.
Current total 999999.9 liters resettable
Cumulative total 999999.9 liters non resettable
Flow rate 999.9 LPM

Area Clarification

Suitable for Gr IIA & Gr IIB
hazardous area certified by CMRI Dhanbad.

Power Supply

AC 230V 50 Hz mains supply

Mounting

Fabricated Mounting Frame with grouting facility.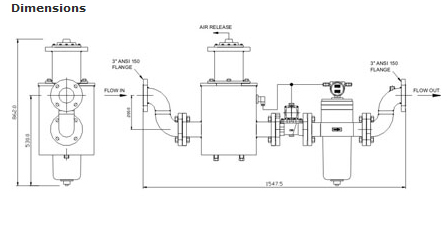 Installation